We're on the lookout for quality pre-owned motorhomes, van conversions or campers, of any make or model, to fulfil the high level of demand at The Motorhome Showroom.
Why Choose us
Selling your motorhome or camper van can be stressful – but it doesn't need to be.
At The Motorhome Showroom we strive to help you achieve the best possible price for your vehicle, saving you the stress, time and hassle of selling it yourself.
When you sell your vehicle through The Motorhome Showroom, you deal directly with our directors Tom and Andy who have a combined thirty-three years of experience selling pre-owned vehicles. Simply fill out the form and you'll hear from us with a fair and reasonable instant valuation of your vehicle.
Along with an immediate quote, you'll also get:
Expert and honest advice
A courteous and responsive service
Free nationwide collection
Secure and instant bank transfer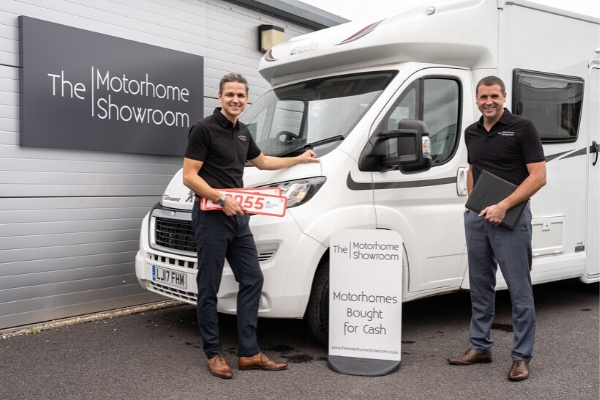 Get a Free Valuation
If you're thinking of selling your vehicle, then we would love to hear from you.
Fill in the contact form and Tom or Andy will get back to you with a free no-obligation valuation as soon as possible.